Website Content Width
Some themes, depending on their design and functionality, allow users to choose between Responsive and Fixed website widths.
Unlike the Responsive option, where the site content is edge to edge regardless of the screen size, selecting the Fixed website content width allows you to control  how your content is displayed.
For example:
Responsive Width: having your website responsive means you allow the website to adjust content according to the screen size it is being viewed on.
Fixed Width –  setting your website content to a maximum of 1,100px will keep the same width even if the site is being viewed on a 27″ screen.
Go to Flotheme – Generics – Miscellaneous, locate the Maximum Content Width settings and make the necessary adjustments.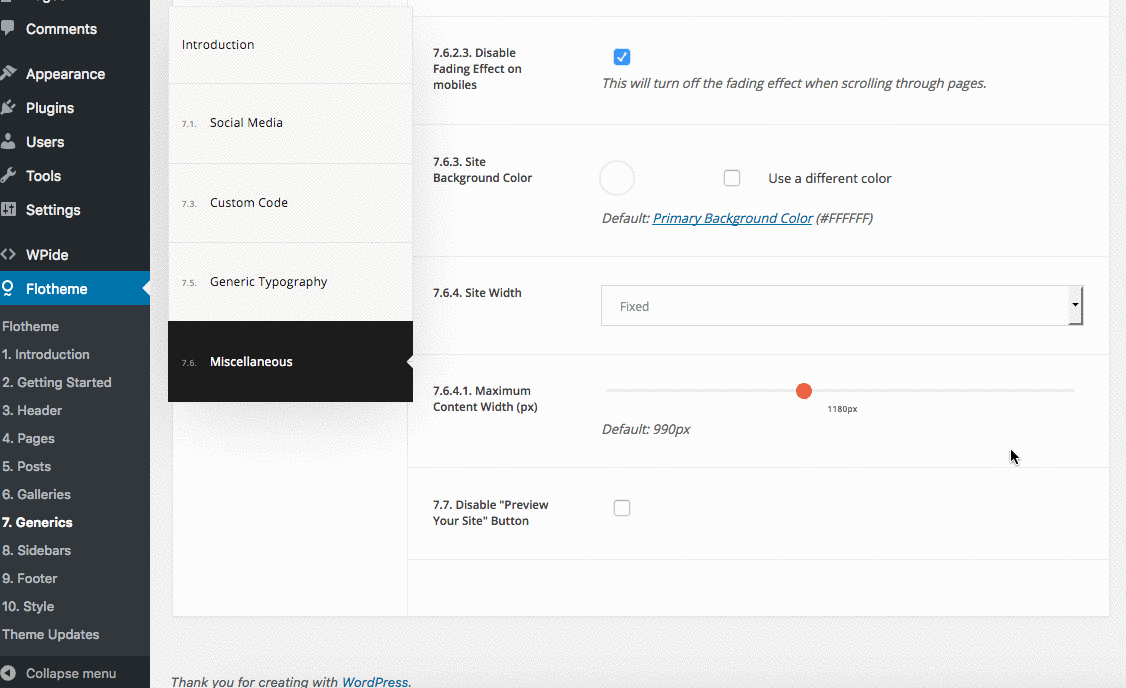 *NOTE – if you select Responsive width you can still control the Blog Post content width in the Post Settings.
** NOTE – this option is available only for Fiji 2, Lovely 2, Evora.