How to add a Favicon
What is a Favicon?
A Favicon is a small iconic image that represents your website. Favicons are most often found in the address bar of your web browser, but they can also be used in lists of bookmarks in web browsers and feed aggregators.
Well-designed Favicons are styled to match the logo or theme of your website, that way users have a quick and easy way to recognize your website at a glance.

How to Upload a Favicon
To upload your Favicon go to Flotheme – Generics – Miscellaneous. There you will find an option to upload a Favicon. The process is the same as uploading a regular image to the website.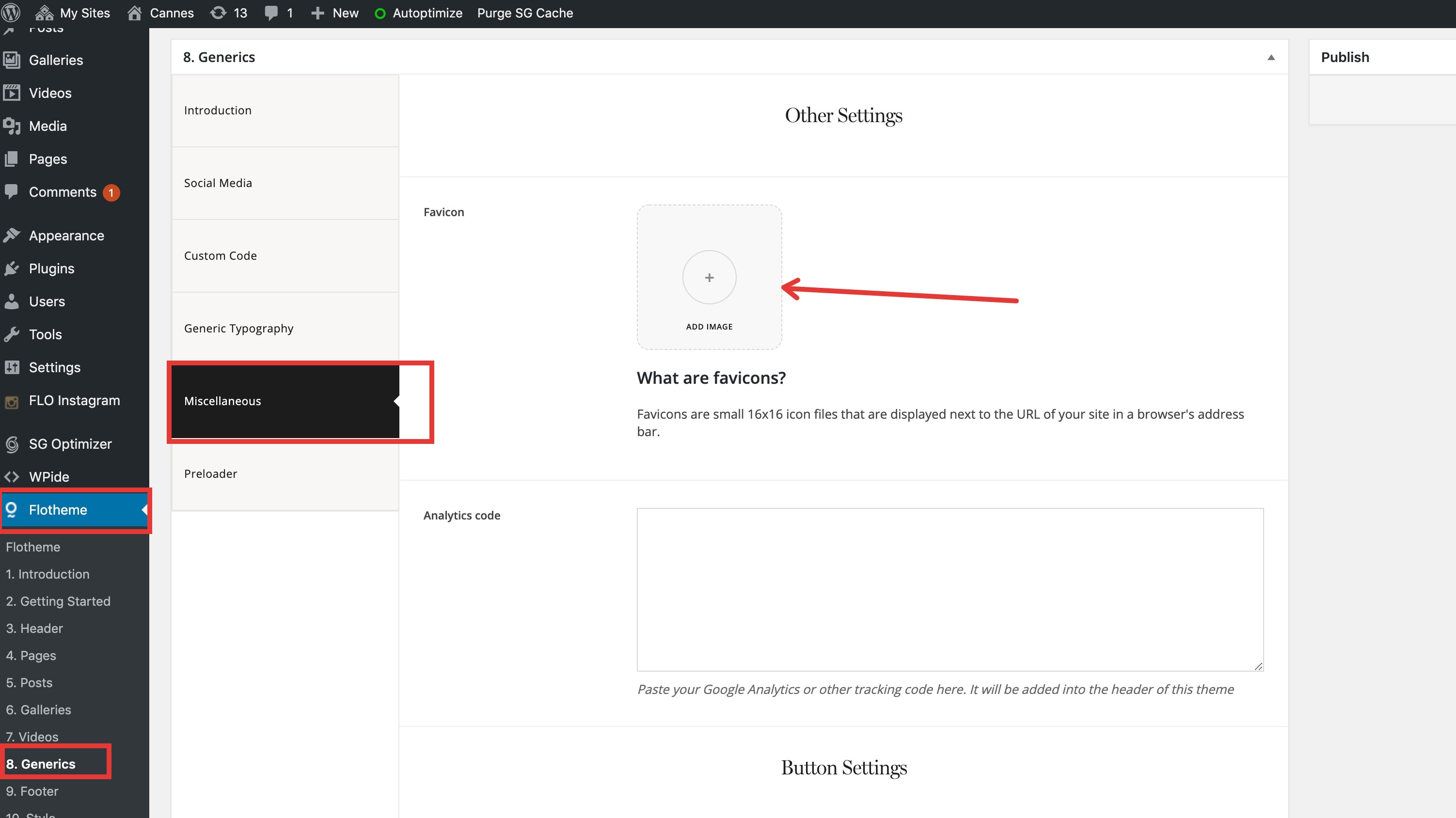 File Type and Size
File Type
It is recommended to use the .ICO format, which works in all browsers, as some browsers like Internet Explorer do not support other file formats.
Image Size
Below are the most common sizes for Favicons. However, we recommend 16×16 pixels.
– 16×16
– 32×32
– 48×48