Deleting & Restoring Deleted Pages
Deleting a Page, Blog Post or Gallery is super easy. All you have to do is hover over the item title and you will see an option to TRASH the item. Once you have "trashed" the item it will appear in the Trash tab.
To Restore an item, go to the Trash tab, hover over the item title and click on Restore.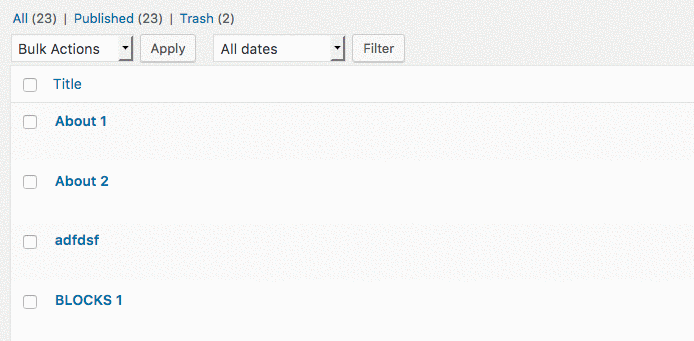 *NOTE When deleting pages and creating new ones with the same Title please pay attention to the permalinks, as this may cause permalink duplication. For more information please see the Changing Permalinks article.