Adding Video to Post Content
Embed Video
With the Flotheme site, you have several ways to add a video to the blogpost.
The easiest way is to insert the embed code (iframe) into the Text Editor. This code can be obtained from Vimeo, YouTube, or any other video resource that provides iframe codes. Take the video embed code and insert it into the Text Editor while in Text mode.
*NOTE Embed codes will not work if inserted while the text editor is in Visual mode.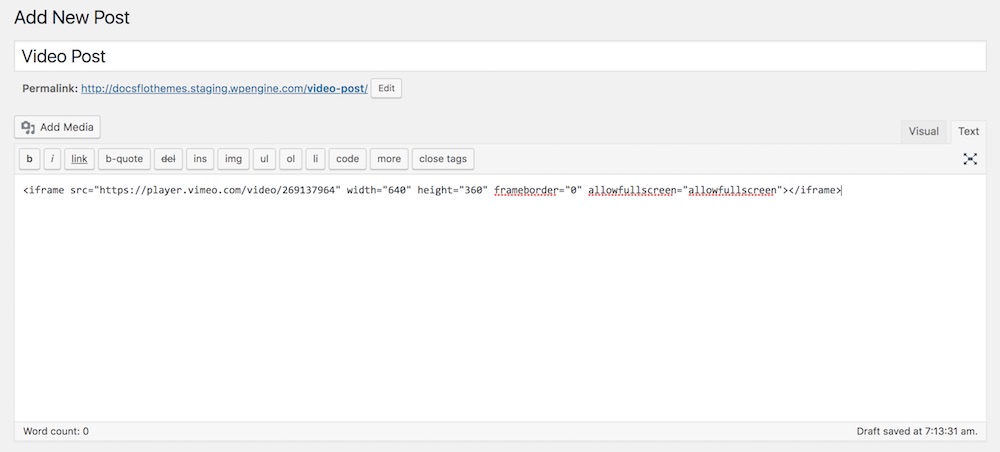 Vimeo:
Vimeo provides a friendly interface to customize and copy embed codes.
To get a regular share or embed a link from Vimeo, click the "Share" button below the video. You'll then get a pop up with 2 options, a link or an embed: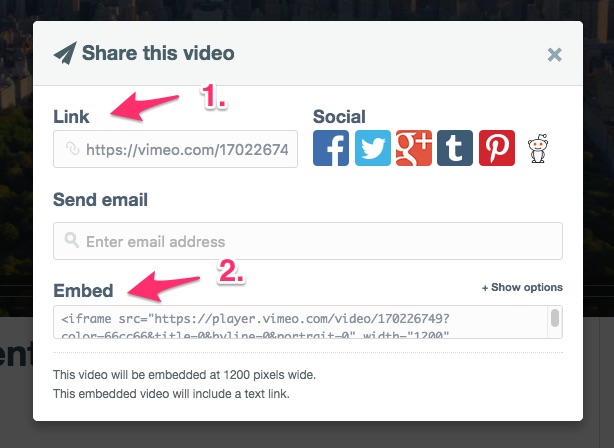 If you're using the share link, you can simply paste the code into WordPress: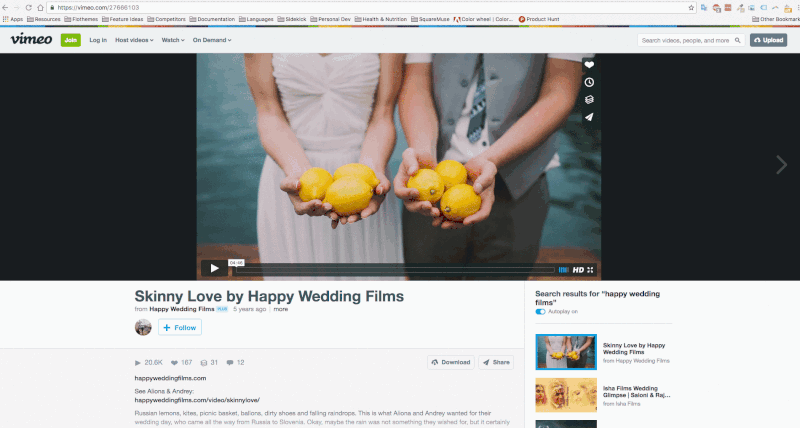 If you're using the embed code, you can copy the embed code from the provided field or click Show Options to see more customization options: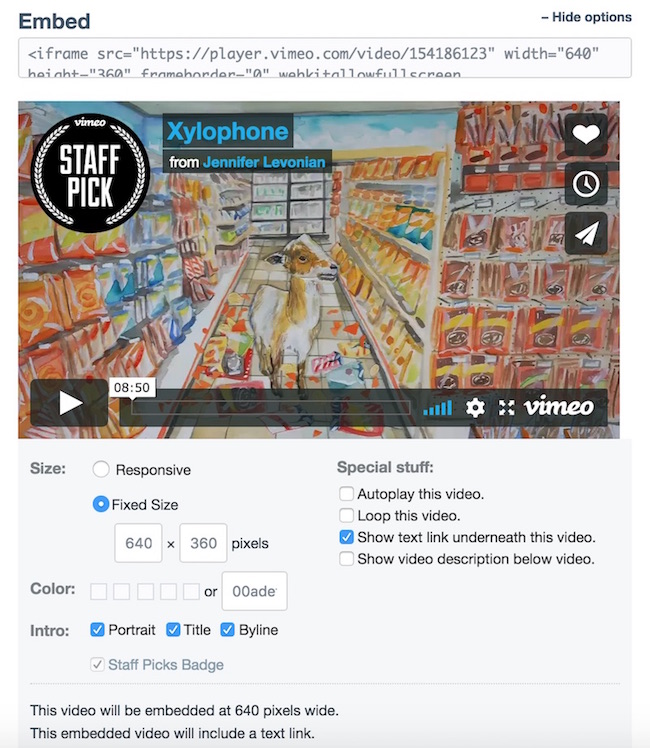 You can manage the video size, enable autoplay or loop, select if the text should appear below the video. After you selected the required options, copy the updated embed code and insert it into your post.
YouTube:
With YouTube, everything is simple here. When on the YouTube video page, right-click over the video and select Copy embed code from the menu.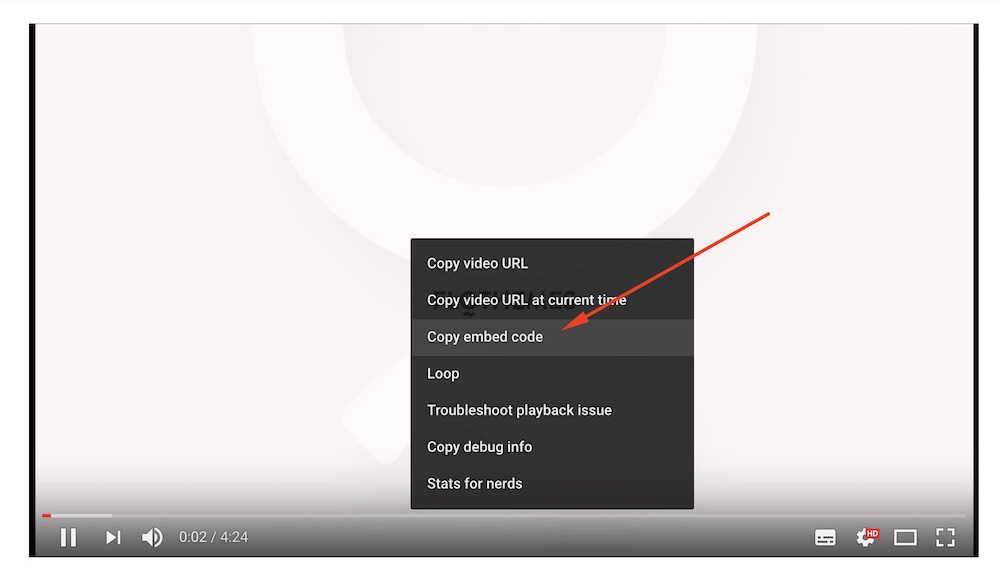 YouTube does not offer a graphic interface for tweaking the iframe options as Vimeo does. You can, however, change embed options by adding URL parameters to the embed code. You can refer to this article for further details: https://developers.google.com/youtube/player_parameters
Self Hosted
Adding a self-hosted video to your post contents text area is pretty straightforward. The process is the same as adding images, just click on Add Media button and upload your video file: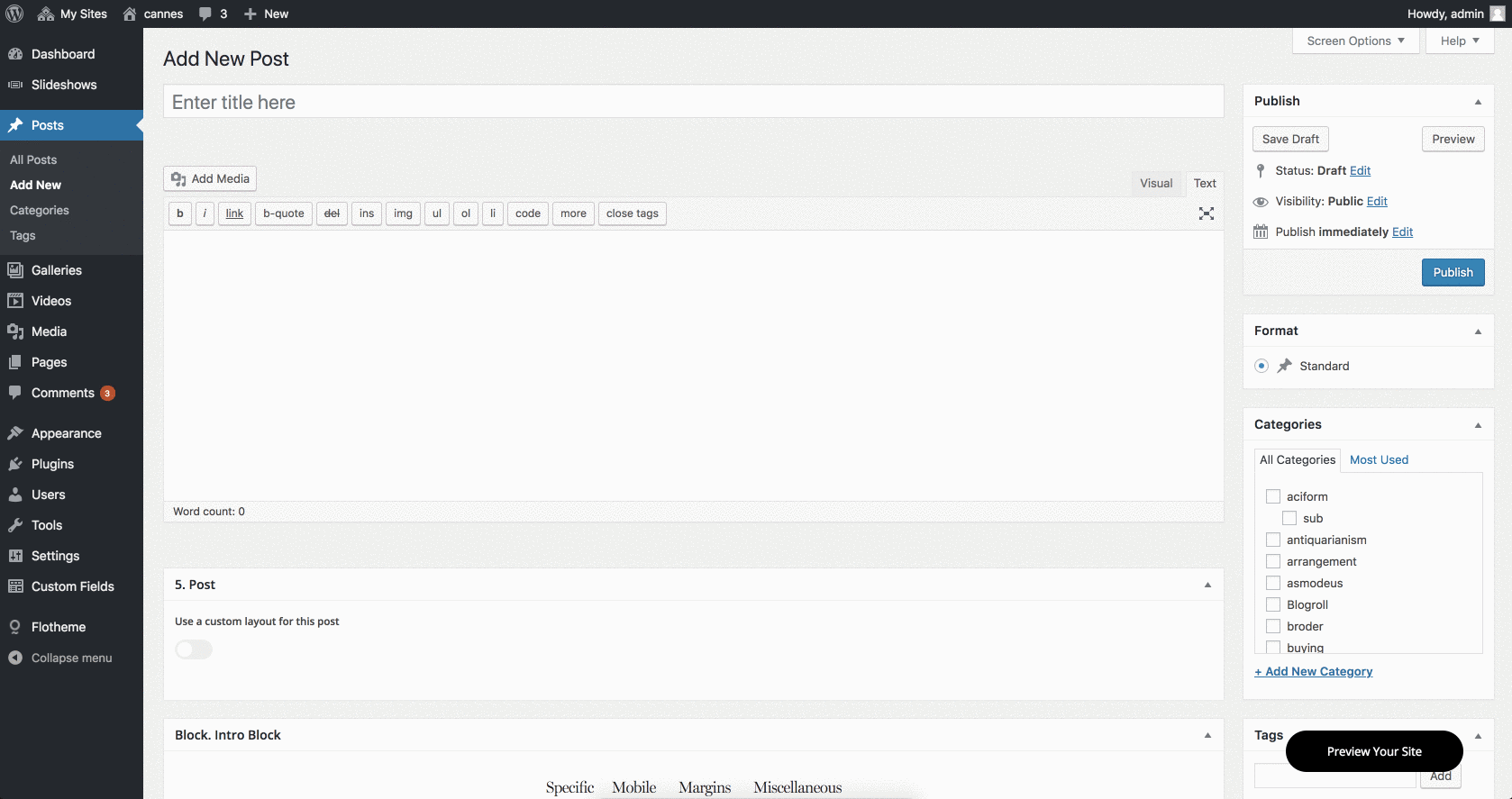 Adding the video with the Video Block
Another option to add the video into the post content is to expand the post with the Custom Layout and add a video block to the post you are on. You can populate the video block with more info – add title and subtitle, select cover image for the video, add the video (here you cannot use self-hosted video, only Vimeo or YouTube). Such blocks will look more custom in comparison to the standard iframe options described above.
*note – you cannot add custom video blocks into the blog post content. Only above or below the WP Content area. Embed codes, on the other hand, can be added into the post content.